2014 Floatzilla registration now open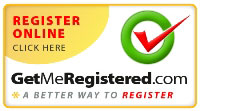 Sign up today for Floatzilla 2014 – Saturday, August 16, 2014 at Lake Potter in Sunset Park, Rock Island, IL.
Like us on Facebook and share with your friends! We need your help to promote the event and break the Guinness World Record for the largest flotilla!
Lake Potter @ Sunset Park, Rock Island
Paddlers can register to launch at Lake Potter, the day of the event.
All Skill levels: launch & paddle on the protected backwaters of Lake Potter
» $15.00 Registration (through 6/30 at 11:59 PM)
» $20.00 Registration (6/30 at 11:59 PM through 8/15 at 12:00 AM)
Credit Island, Davenport
Intermediate Paddlers: Launch your boat at Credit Island for 0.5 mile paddle across the Mississippi River. (1/2 -mile route w/ est. paddle time of 30 minutes - RIVER CROSSING REQUIRED)
» $15.00 Registration (through 6/30 at 11:59 PM)
» $20.00 Registration (6/30 at 11:59 PM through 8/15 at 12:00 AM)
Ben Butterworth Parkway
Advanced Paddlers: Launch from Ben Butterworth Pkwy. in Moline, IL for an extended paddle. This route requires locking-through Lock & Dam 15 or portaging over Sylvan Island. (9 miles, 3-4 hours) Limited to 400 paddlers.
» $15.00 Registration (through 6/30 at 11:59 PM)
» $20.00 Registration (6/30 at 11:59 PM through 8/15 at 12:00 AM)
Marquette Street
Intermediate Paddlers: Launch your boat at Marquette Street, Davenport, IA for a short paddle on the Mississippi River. (2-mile route w/ est. paddle time of 1 hour - RIVER CROSSING REQUIRED)
» $15.00 Registration (through 6/30 at 11:59 PM)
» $20.00 Registration (6/30 at 11:59 PM through 8/15 at 12:00 AM)
Empire Park
Advanced Paddlers: Launch your boat at Empire Park, East Moline, IL for an extended paddle that locks through at Lock and Dam 15. As an alternate route, paddlers can portage over Sylvan Island. (12 miles w/estimated paddle time of 3-4 hours)
» $15.00 Registration (through 6/30 at 11:59 PM)
» $20.00 Registration (6/30 at 11:59 PM through 8/15 at 12:00 AM)
Main Street
"Intermediate Paddlers: Launch your boat at MainStreet, Davenport, IA for ashort paddle on the Mississippi River. (3-mile route w/ est. paddle time of 1.5 hours - RIVER CROSSING REQUIRED)
» $15.00 Registration (through 6/30 at 11:59 PM)
» $20.00 Registration (6/30 at 11:59 PM through 8/15 at 12:00 AM)