Floatzilla is Saturday, August 19, 2017
Registration is open CLICK HERE to register now!. Come visit us this weekend at Canoecopia to win Free Registration!
Volunteers!
Volunteers needed for Floatzilla
Sign up to volunteer at this year's Floatzilla! Volunteers are needed on Friday and Saturday (August 18th and 19th) in multiple locations, and multiple jobs. All volunteers will receive a Floatzilla volunteer t-shirt (safety pink) and will have the opportunity to attend a pizza party!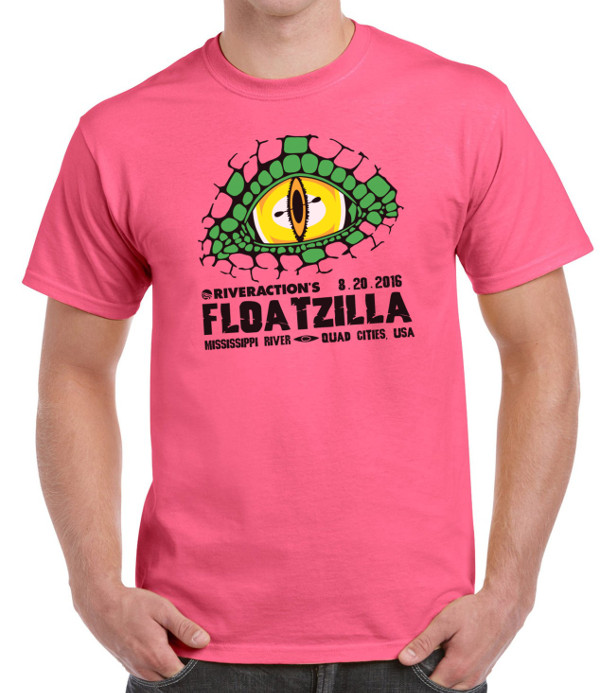 Positions include:
Packet pick-up at Credit Island on Friday
Registration, parking assistance, unloading vessels, and launch assistance at multiple locations (Empire Park, Ben Butterworth Parkway, Main Street Davenport, Marquette Street, Credit Island, and Lake Potter) on Saturday
Portage assistance on Sylvan Island
Call (563) 322-2969 or email ntruesdell@riveraction.org with questions.